Velas Color Stick, con fragrence o sin fragrence, según la solicitud del cliente. Utilizado para velas de hogar y vacaciones. Podemos suministrar diferentes tamaños.
1. Nombre: Velas / velas blancas / velas de cera de parafina
2.
Estándar: resistente fuerte para la alta tempreture, no doblada, smokless, dripless
3. Certificación: BV, CE, SGS
Diversas clases de vela brillante con el peso de 10gms a 90gms, vela blanca y de color.
Embalaje: Celofán, caja de papel, bolsa de polietileno
Materiales: con punto de fusión 56-58C, cera de parafina 100% o cera de parafina + cera de palma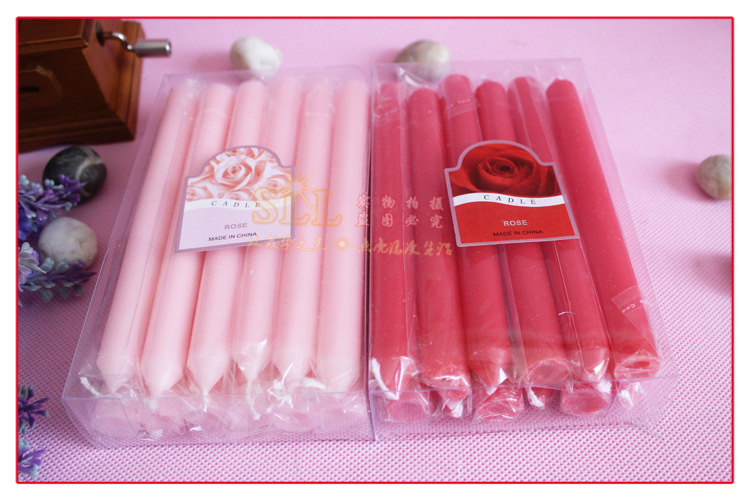 BC-10
Packing Details : shrink, polybag , box , craft paper , color paper package for candles
If you have any needs, please feel free to contact us, hebei gemmy imp.&exp.co.,ltd will serve you the first time.
Productos principales:
Velas de hogar Velas de candelabro Velas de iglesia Velas de espiral Velas de vidrio Mantel de pvc
Clasificación del producto:
Hogar Velas Pilar Vela Tealight Velas Velas de la iglesia Velas de arte Velas de vidrio
Cumpleaños velas Pvc mantel individual
Grupos de Producto : Casa velas